Take control of every aspect of
modern frontend web development
Combine the power of our Headless CMS with e-commerce functionalities out of the box.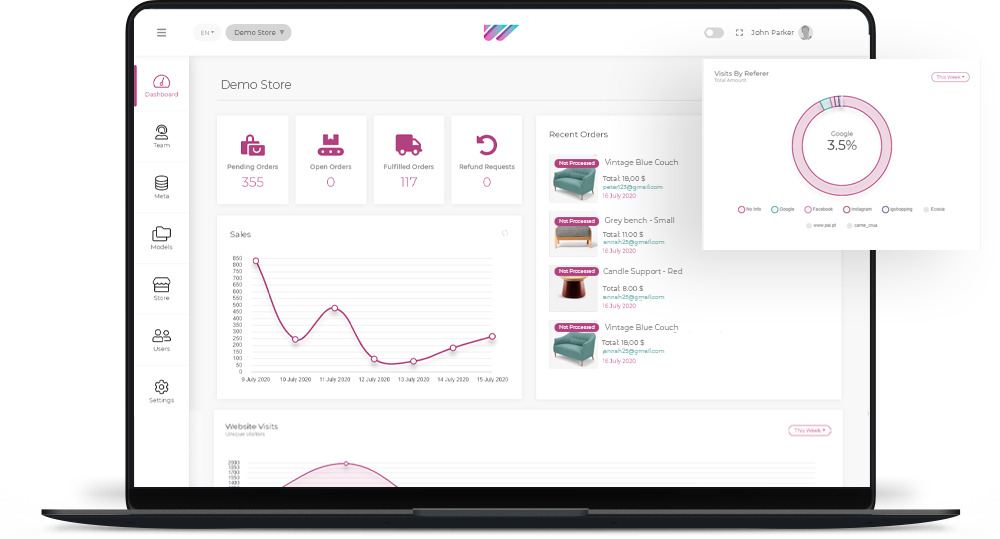 Built in e-commerce features
Built for agencies providing top tier e-commerce websites or mobile with no vendor lock-in.
Increase your flexibility to create your business model needs.
Know your tools


Out of the box tools to track inventory, stock, shipping and analytics

Whitebrim is all about giving you control on your preferred tools.
We give you access, out of the box, to stock management tools, shipping purchasing and labeling tools and inventory management tools to get you a headstart on your business.
If you need more flexibility bring your own tools and processes with plugins and integrations to well known platforms.
For every product
We support, out of the box, multi variant versions of your products, multiple SKUs and our new system of add-ons. You will be able to completely customise your end user order process from simple to complex customizations.
Plan and deploy engaging promotions
With our mature loyalty engine you can develop your own schemes of promotions and campaigns. Create vouchers, discounts across your channels. Create automatic campaigns that trigger on specific events, channels and ticket amounts.
Integration with payment solutions
You can integrate, out of the box, with Stripe, Adyen and Paypal.